Join us on the following dates:
August 23-24     or    October 14-15
Are you ready to experience true freedom?
Practice being still and listening to your inner voice instead of listening to everyone around you
Discover deep feelings of joy as the natural beauty fills you with gratitude.
Find balance while gaining a sense of spirituality and connection.
Empower yourself with new confidence and valuable outdoor skills.
Be bold - Be courageous - Stretch yourself into a new dimension.
Focus on you. Maximize your time. Let us do all the planning and preparations.
Enjoy the perfect balance of camaraderie and meditative silence.
Gain a sense of security from keeping yourself safe and comfortable outdoors.
You'll do just enough physical effort to feel accomplished, but not enough to wear you out.
You're guaranteed endless photo opportunities of spectacular scenery!
Step away from your daily routine
and into your true self.
Join us, for what could be the best 30 hours of your summer!
Our Women in the Wild empowerment retreat is a small gathering of women willing to strap on a ultralight backpack to tap into themselves and the restorative qualities of the outdoors.
Mother Nature is the best spa for bringing out your natural self so you can shine! 
Gone are the demands on your time, your image, yourself. For two amazing days you'll be wild and free just to be you! Refill and recharge, allow the natural world to fill your spirit and be the backdrop for discovering your new sense of self.
There's nothing more powerful than a circle of women surrounded by natural beauty, lifting each other up and sharing gratitude, bringing joy to themselves and each other. Grab your mom, your sister, your girlfriends - or make new ones.
The friendships that develop, or deepen, may be the best part! 
This Mini Retreat is ideal for women of all ages and most fitness levels. Our shortest backpacking trip is under one mile over gentle terrain. For a bit more of a challenge, we offer a 3 mile trip with a modest elevation gain.
If you would like to join us, but can't carry a backpack, a porter service can be provided for a reasonable cost.
Come join us, and see how empowering it is to be a
Woman in the Wild!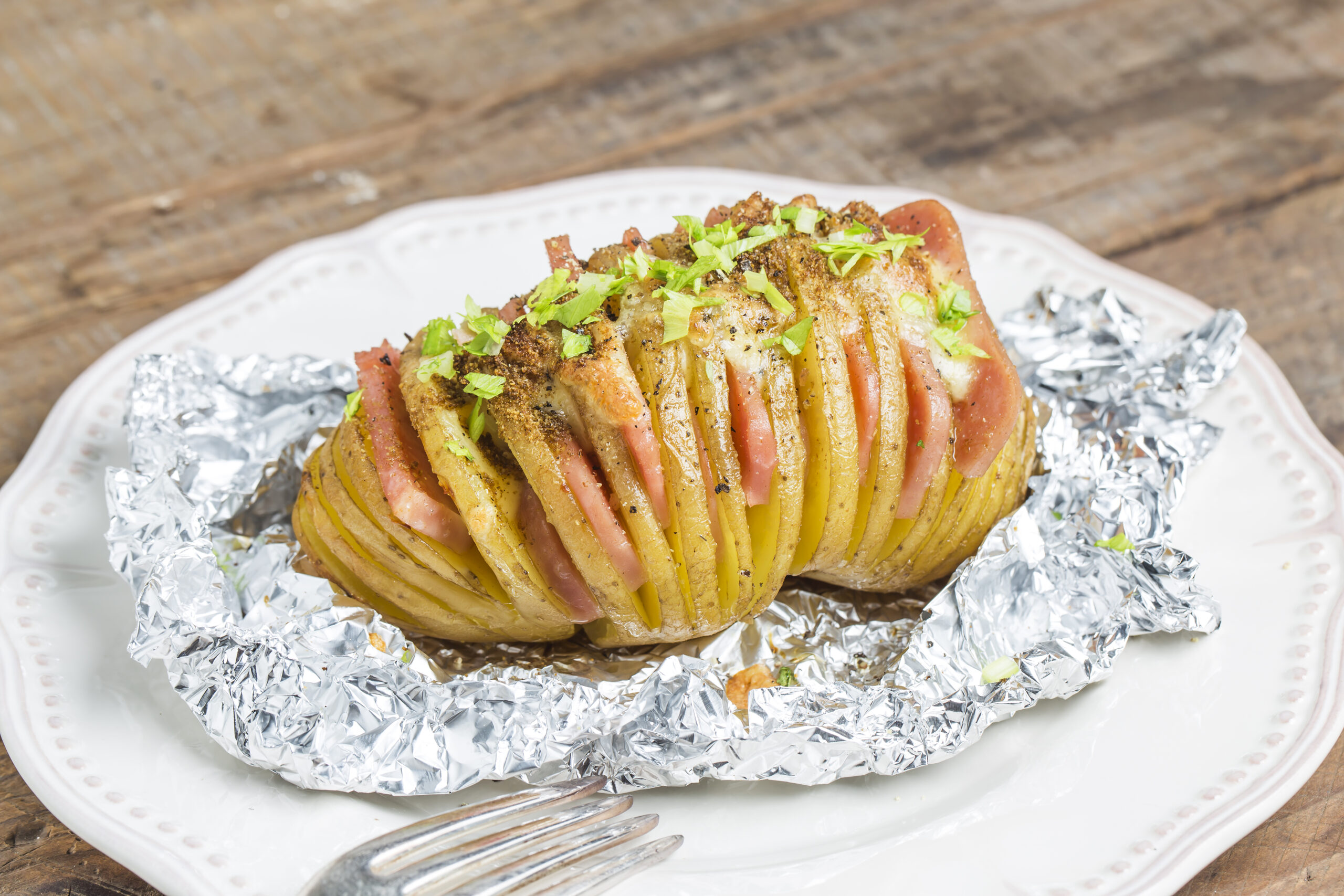 We're shooting for the perfect blend of delicious simplicity for dinner: stuffed baked russet potatoes baked to fluffy goodness over the coals of a campfire. Then filled with savory spiral ham and topped with a freshly steamed veggie blend topped generously with melted cheese and bacon or protein crumbles. We offer a keto-friendly tortilla option as well.
On longer trips and those with a fire restriction, we'll serve premium pre-packaged meals with a touch of homemade goodness.
Our day will begin with a delicious Breakfast including fresh fruit and your choice of oatmeal or a breakfast skillet with eggs, sausage, potatoes and peppers wrapped in a delicious keto friendly mini tortilla. Whole-grain mini muffins are also available.
In addition to water, a variety of drink mixes will be offered throughout the retreat. Coffee or tea are also available.
Snacks could include fruit (dried or fresh), protein bars, granola bars, nuts and seeds, dark chocolate, beef jerkey, cheese crisps, crackers, and a couple of yummy surprises!
Tentative Itinerary:
Day 1
8:00            Meet in Nutrioso for orientation and pack gear
9:30            Depart for destination (carpool option)
11:00          Arrive at trailhead, eat lunch
11:30          Head out on the trail
12:30         Arrive and set up camp
1:30           Relax, mingle, settle in, get to know each other and your gratitude journal
2:30           We explore our beautiful surroundings
3:30           We do yoga, read, write, relax, or just be you!
4:00           Craft with items from nature our own versions of a 'prayer stick' to take home
6:00           Dinner
7:00           Campfire stories, S'mores and starry skies
Day 2
                  Early risers enjoy a wildlife viewing stroll 
7:00          Breakfast
8:00          Take down camp and pack up
9:30          Relax, write in each others gratitude journal
10:30        Head back to the trailhead
1:00          Arrive in Nutrioso
2 Days / 1 Night 
Includes Meals, Snacks, Equipment and Gratitude Journal
GRAND OPENING SPECIAL
$475   now only  $125 
For a limited time only!
Step 1:  Please fill out the enrollment form below so we can get to know you a little better. One form for each group member, please. No payment is necessary at this time.
Step 2:  We will check availability and send you a confirmation email with a link where you can make a payment.
Step 3: Once we receive payment, we will send a confirmation email with date-specific instructions.
Frequently Asked Questions